Winemaker Extraordinaire - Quest for the Vino Ultimae!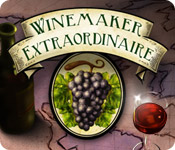 Download Winemaker Extraordinaire
Genre: Puzzle
Download
Buy Now
$ 6.99 USD
Maria Bellaventura has just inherited an Italian winery, and is leaving her stress-filled life as a corporate lawyer behind! Grow your own grapes, and travel the world in this Strategy Adventure game. Help Maria transform her small rural winery into an international winemaking empire, and become the Winemaker Extraordinaire she is destined to be.
Collect new recipes
Design your own logo
Find the Vino Ultimae!
Screenshots